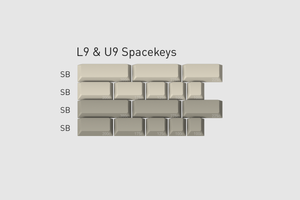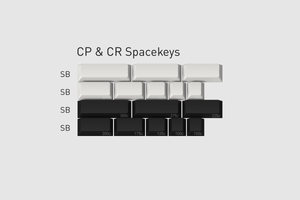 Split/short spacekeys compatible with a myriad of GMK keysets.
Will also work well with other manufacturers, but may not color match perfectly.

These keycaps are made in Germany by GMK electronic design GmbH using ABS plastic.
Extras in stock May 05 2022. Includes 3U replacement keys. Any order with more than 2x of each kit will be cancelled/refunded.
---OLD---
This group buy will end on September 4, 2020.

Please view my group buy terms: https://hineybush.com/pages/faq
Also available at these wonderful international stores: